by Kim Vermaak
How big is your game? This is a question that I often ask self-published authors. I love the bucket list authors, but I give kudos to the growth minded authors. The ones who will do whatever it takes to grow their author brands. Before we look at some of the tools to help you improve the visual quality of your social media posts, it is important to address the self-published author's mindsets.  
These are some of the characteristics I have noticed in authors who succeed.
Growth minded self-published authors don't assume they know everything.
Growth minded self-published authors watch other brands 
Growth minded self-published authors invest in themselves and their career.
Growth minded self-published authors take action.
Growth minded self-published authors watch other brands 
Growth minded self-published authors don't assume they know everything.
I like what Barry Mitchell from the Uncovering Greatness team says. "What you know got you this far. What you want is on the other side of what you know."
I have a bit of an advantage over some brand new authors on the marketing side. I studied my Foundational Studies for art at the Nelson Mandela Metropolitan University and I also have a three-year National Marketing Diploma from the same institution. While most of the tools I use at the moment were not available when I studied, my studies helped me to train my critical mind in marketing. But even with all that knowledge, I still have to learn new skills and take action.
You may be successful in your current industry, but that does not mean that you know enough about self publishing to be successful. One of the authors in my space that I really admire is KD Kizza. She is a nurse, based in Johannesburg, South Africa, who is on the cusp of launching her second book. This author is investing in her brand and is willing to take the time to learn techniques that help her to shine. Another is horror author Colin Morom. This self-published author watches all the YouTube Videos he can find and implements what he learns. He actively networks with other authors and despite rigorous work and family commitments, he still takes regularly action in growing his brand.
This growth minded minds sets make authors pay attention to what design trends successful authors are using.
Growth minded self-published authors watch other brands
What are successful brands doing in the marketplace? Have you studied their websites, their Instagram accounts or even their TikTok accounts? 
I personally like to look at what both Indie and traditional published authors are doing when it comes to marketing and then I look at how I can apply those techniques to my marketing. I have created many social media posts using Canva and developed my own template for future promos. I recommend that authors look at successful brands, not only in the Indie author market but also in other industries.
Successful brands have a consistency in their images and content. This is a basic law of marketing and one that self-published authors should be committed to.
Growth minded self-published authors invest in themselves and their career.
If you have not studied graphic design, does it mean that you can't produce good quality social media content for your book marketing? Certainly not. But it means you have to invest in yourself and your author career. 
Some authors have a shortage of time, and some authors have a shortage of cash. For authors who just have a shortage of time, I highly recommend paying a book marketing Virtual Assistant or if you are hell bent on the DIY option, then to pay for quick and easy software that will help you produce good quality social media content by just using your book cover. 
With wonderful online tools like Canva, authors with no design experience can start making super posts. However, I am still shocked at the quality of some social media posts even with people who have a Canva account. That is because many authors don't take the time to study what other successful authors are doing in the promotional space. They also don't use the templates that Canva has. Or they don't take the time to study some basic design aspects.
To market it online, you need to catch your audience's eye. That is where the quality of your images is important. With a special program I use called MockupShots, you can put your book into 600+ different settings, some of which include compelling Spring-centric shots. Click on the image and it will take you straight to their site. They are having an American spring sale until 30 April.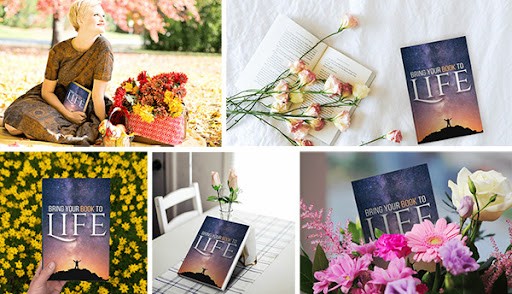 There are also options like Fiverr that have a range of designers who can help you at reasonable rates. It can be a bit of hit and miss, as some designers offer the world but deliver very little. So you need to take the time to scrutinize their profiles, their reviews and ask lots of questions.
I use a combination of services. For my social media, I use a combination of Canva and MockupShots. I use a local (South African Based) illustrator for my images of my fantasy book series and then a Fiverr designer to do my Amazon ebooks and paperback covers. 
Growth minded self-published authors take action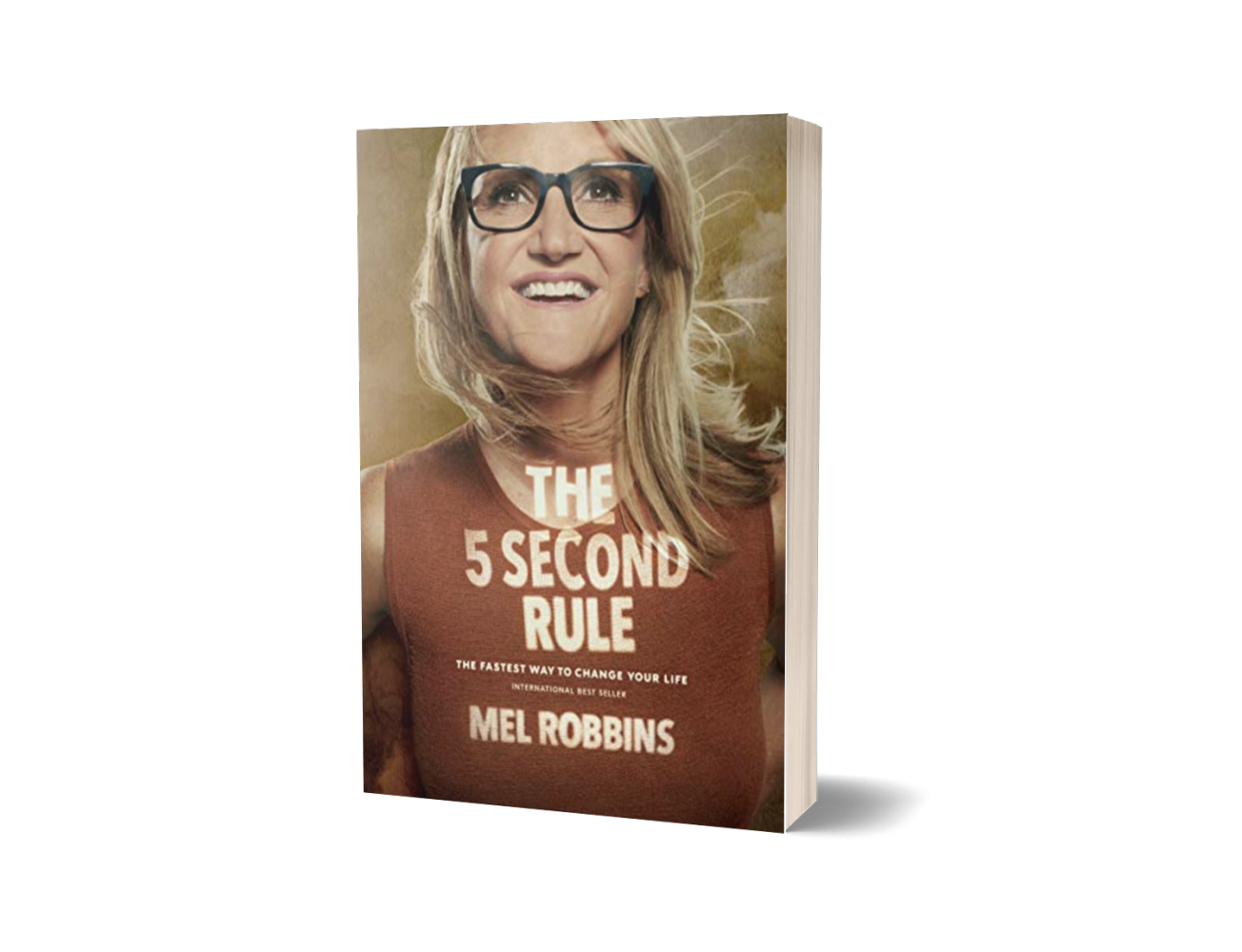 I love the worlds of self-published author Mel Robbins, who broke self-publishing records and changed the lives of millions of people with her bestselling global phenomenon, The 5 Second Rule.
"We build our big dreams brick by brick until they stick." In 2018, when I was still writing the first draft of my first novel in my series, I went through one of her 30-day free programmes. She addressed the BIG DREAMS question. 
I realised I could start right where I was by taking small targeted actions every day. As a self-published author, you can do the same. You can take action.
The words that you should eliminate from your vocabulary are "Now is not a good time." There will never be a good time for anything important in your life. Yes, there are better times than others. For example, during the lockdown, cash flow was a massive problem for many people. But what can you do right now that can make a difference in your career? When I was building my Write Learn and Earn brand, I paid for the sign of the logo in one month. Then the next month I paid for the design of the cards. The following month, I paid for the printing of the cards. I have followed the same philosophy with my author series. When I can't do everything, I do one thing towards my bigger goals.
Your brand will grow when you decide to take action. No more excuses. Find the tools that best suit your budget and time available and take action to create a better looking author brand.
________
Kim Vermaak is a self published author and author marketing coach.
I am a writer merchandice
This site is supported by Affiliate Commissions